Canine Hip Dysplasia and Other Orthopedic Disorders.   $68.00 + $5.00 S/H

by Fred Lanting   This is not the old small book by Fred, this is a more comprehensive, expanded (600 page) book.

About the author:

The author has been studying and teaching this subject since 1966, including lecturing at numerous veterinary schools and breeders' convocations in some 30 countries throughout the world. He has been described by a former OFA director as the world's leading non-veterinarian authority on hip dysplasia. He has been a dog breeder since 1945, a GSD owner since 1947, and a show judge since 1979.

About the book:

It's here! The long-awaited most complete and comprehensive expanded revision of the popular HD book by Fred Lanting is finished (the first one, published in 1980, sold 10,000 copies!). This "Canine Hip Dysplasia and Other Orthopedic Disorders" book is a comprehensive (nearly 600 pages!), amply illustrated, annotated, monumental work that is suitable as a coffee-table book, a reference work for breeders and veterinarians, and a study adjunct for veterinary students. It is equally valuable for the dog trainer and the general dog owner of any breed, as there is no breed that does not have some sort of orthopedic, bone, or spinal disorder. Do not confuse it with the out-of-print 1980 work, which was much smaller. The new book covers every aspect of HD and other disorders, including genetics, diagnostic methods, treatment options, and the role that environment plays.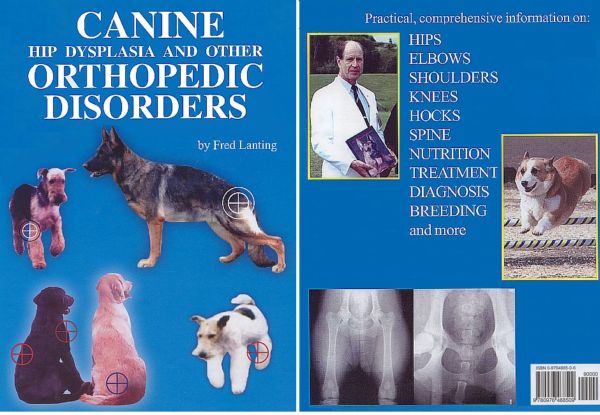 ALPINE SAFETY K-9 INTERNATIONAL

THE ORIGINAL IMPORTER OF "CZECH" BORDER PATROL

GERMAN SHEPHERD DOGS

Superior Service and Working German Shepherd Dogs for a reasonable cost based on: TRADITION, QUALITY, EXPERIENCE.