Complete Set of DVD's


$300.00
DVD Czech Commands for Czech Dogs

Many Czech commands with proper pronunciation, accent and demonstration of dog's performance. Absolute must for trainer who is using Czech commands or purchased Czech trained dog.

JINOPO

Jinopo is a place which was created by Jiri Novotny (the creator of Czech z Pohranicni straze dogs) with initiation and help of Hans owner of Alpine K9. - See how they do it.

Advanced demo JINOPO

Here are some demos of  basic techniques of training dogs protection in JINOPO.

Documentary of ZVV1 Trial

K9 Art of War

This is an absolute must for working K9 team. It is a rare video and it shows how the officer can  help a K9 in trouble. Utilizes JUDO martial art. Demonstrated  by Hans owner of AlpineK9.

Obedience / 2 DVDs

This is an no nonsense obedience for every day life. It produces reliable and well  trained dog. Helps you to establish leadership position in the "pack". And and if done properly it will eliminate most current and potential problems. If you purchase this video then I will give you FREE consultations over the phone to help you to implement the demonstrated methods of training.

This is not a method for competition but it is directed to every day life.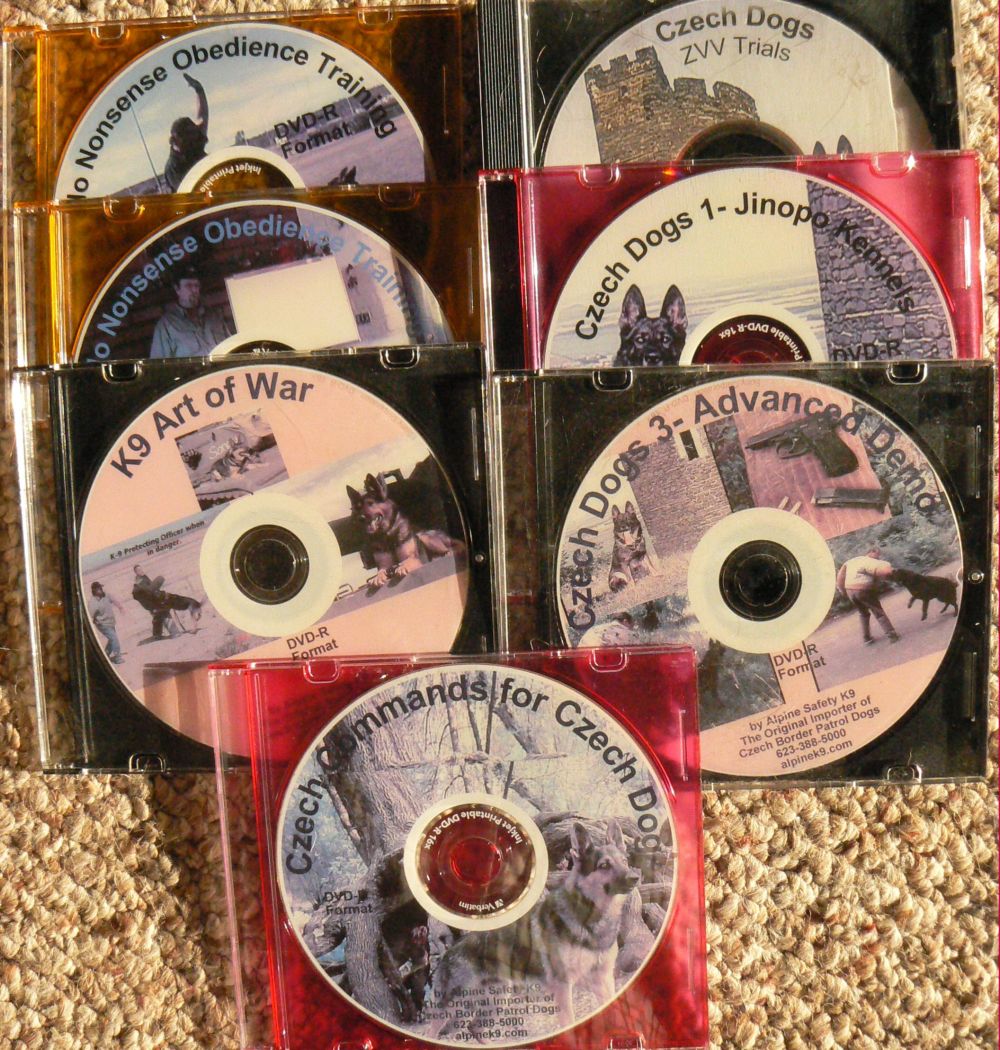 ALPINE SAFETY K-9 INTERNATIONAL

THE ORIGINAL IMPORTER OF "CZECH" BORDER PATROL

GERMAN SHEPHERD DOGS

Superior Service and Working German Shepherd Dogs for a reasonable cost based on: TRADITION, QUALITY, EXPERIENCE.