DVD Czech Commands for Czech Dogs.   $49.00

Many Czech commands with proper pronunciation, accent and demonstration of dog's performance. Absolute must for trainer who is using Czech commands or purchased Czech trained dog.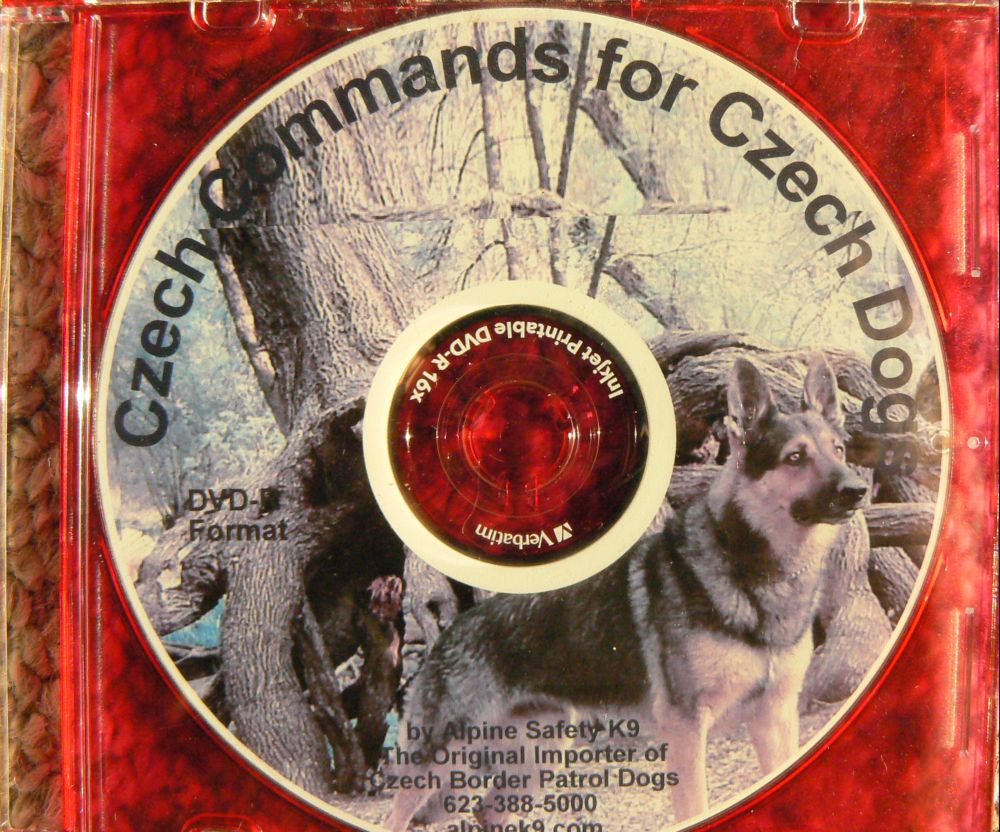 ALPINE SAFETY K-9 INTERNATIONAL

THE ORIGINAL IMPORTER OF "CZECH" BORDER PATROL

GERMAN SHEPHERD DOGS

Superior Service and Working German Shepherd Dogs for a reasonable cost based on: TRADITION, QUALITY, EXPERIENCE.