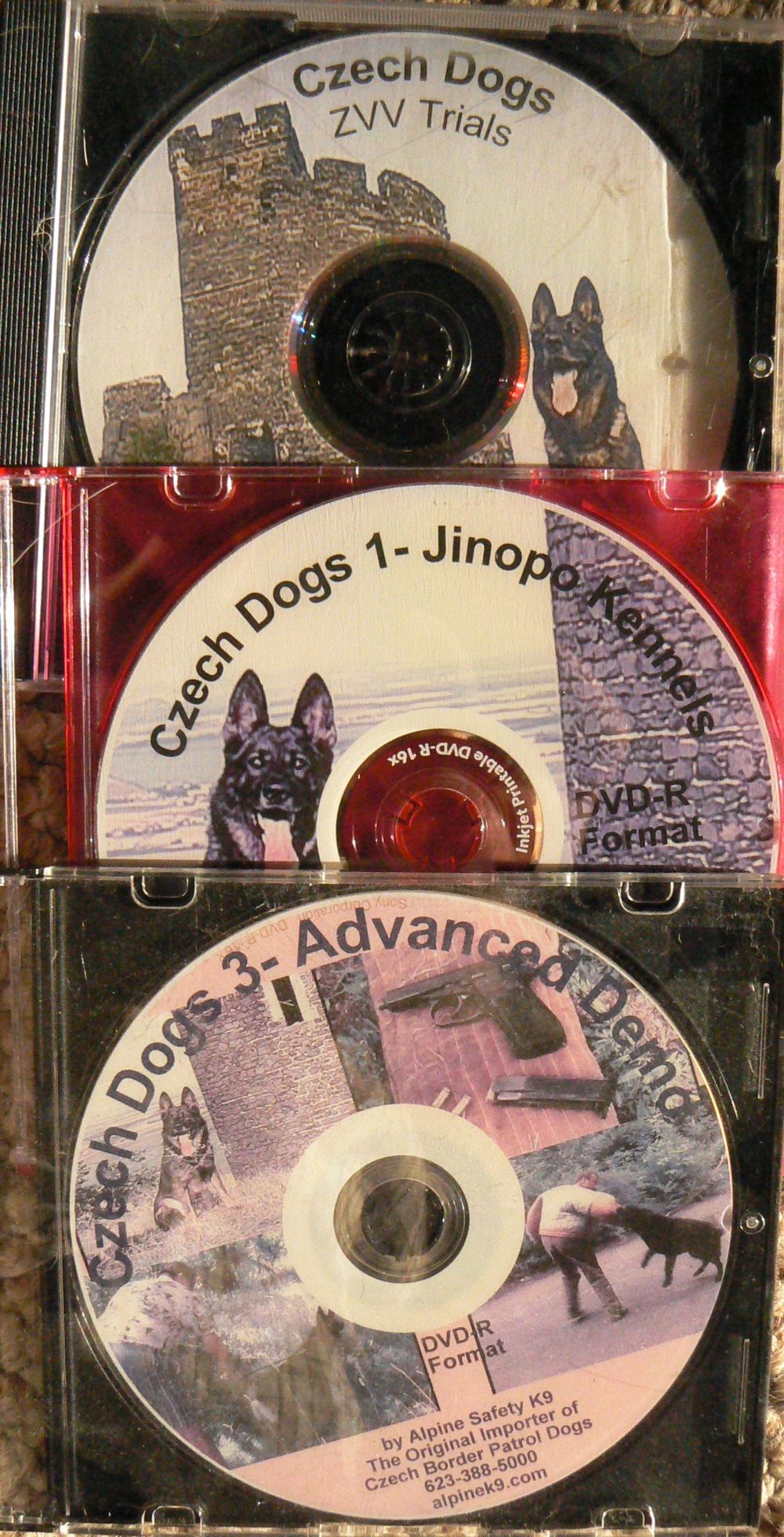 This is the complete set of all 3 DVDs. 1.JINOPO, 2.Advanced Demo,3.ZVV1    $139.00

JINOPO

Jinopo is a place which was created by Jiri Novotny (the creator of Czech z Pohranicni straze dogs) with initiation and help of Hans owner of Alpine K9.

See how they do it.

Advanced demo JINOPO

Here are some demos of  basic techniques of training dogs protection in JINOPO.

Documentary of ZVV1 Trial



ALPINE SAFETY K-9 INTERNATIONAL

THE ORIGINAL IMPORTER OF "CZECH" BORDER PATROL

GERMAN SHEPHERD DOGS

Superior Service and Working German Shepherd Dogs for a reasonable cost based on: TRADITION, QUALITY, EXPERIENCE.