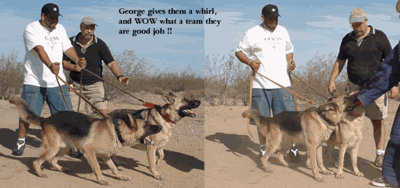 The new dad with his new babies and what great babies he now

has !!

George A. of the U.S. Virgin Islands here in Alpine Safety K-9

practices with his new security team ( ODIN & DEMI) advanced

personal protection under the watchful eye of master trainer

Hans.

Odin & Demi were imported from the Czech Republic for George

by Alpine Safety K-9 International.