PANTER Aritar Bastet

Mother: Greta z Osobovske skaly

Father : Jaguar Aristar Bastet

Registered in CZ under : CMKU/DS/55962/05/06

Born: 28.2.2005

Breed survey: 1. Körkl, 5V1/P [breed survey info]

Class: excellent

Hips and  elbows: (0/0)

Tittles: ZVV1, ZPO1

DESCRIPTION:

We were proud to own and to breed this dog.

PANTER male with typical stud expression and very nice conformation combined with very nice dark sable color. He is a dog with normal social behavior and love for work. PANTER is an ideal dog for Law Enforcement person and also experienced competitor. He could have more titles in his age but his previous owner didn't have the time needed for training him for further titles.

PANTER belongs to the 2nd sire's bloodline - renowned working bloodline over FERO v. Zeuterner Himmelreich. From his dam's side he belongs to the 3rd bloodline over renowned GRIM z PS and XERO z PS.

PANTER is a dog equiped with a blood of renowned and really good dogs used at z Pohranicni straze kennel. We expect PANTER to produce strong bones, good pigmentation and working drives that are typical for dogs at Jinopo.

Produced for us.

With Ada produced excellent reverse masked serious working dogs.Squre structure. So far we know that there were only good hips. There is one softer ear. Softer but normally up.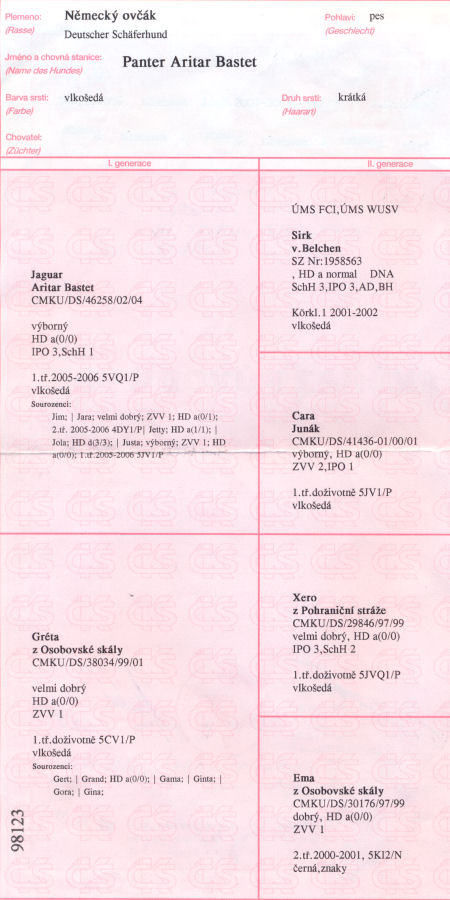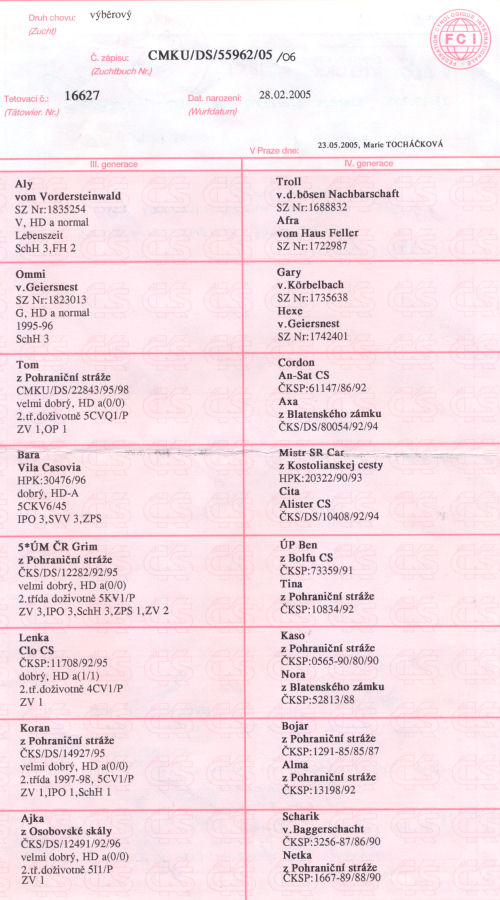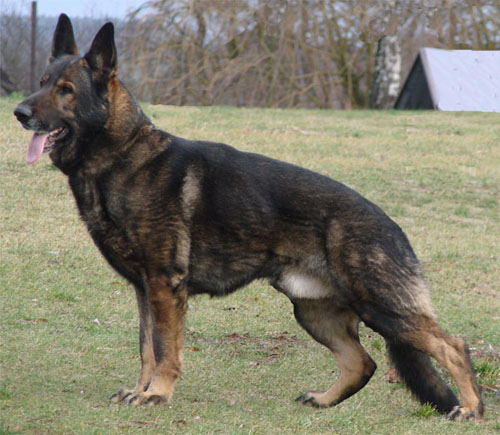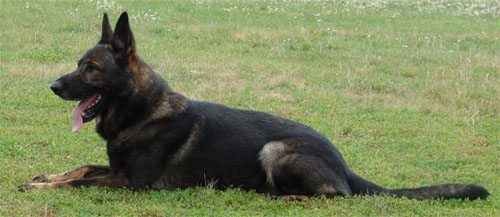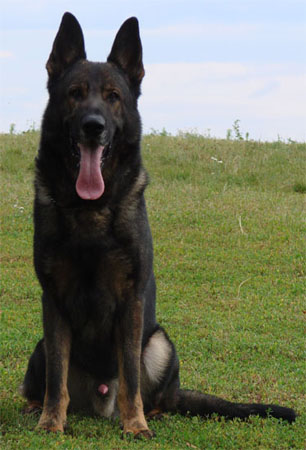 ALPINE SAFETY K-9 INTERNATIONAL

THE ORIGINAL IMPORTER OF "CZECH" BORDER PATROL

GERMAN SHEPHERD DOGS

Superior Service and German Shepherd Dogs for a reasonable cost based on: TRADITION, QUALITY, EXPERIENCE.